The integrated facilities management provider has announced an outstanding start to the year after winning a multitude of new clients and retaining 95 per cent of its existing client portfolio in the first half of 2021.
Part of Compass Group UK & Ireland, 14forty delivers bespoke bundled FM services such as cleaning, catering, front of house, security, outdoor maintenance and business services to a wide range of sectors.
Whilst demand for catering and front of house services has inevitably been lower due to Covid restrictions and closures during the UK's periods of lockdown, 14forty says its services, such as cleaning and security, have become even more business critical over the last 18 months.
Among 14forty's new business wins is a £15 million total facilities management contract with gas distribution network, Cadent, as well as an agreement providing catering, cleaning and security services to Nutricia, the leading nutritional solutions brand.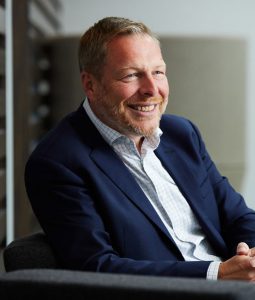 Mauro Ortelli, Managing Director of 14forty, said: "We want to say a huge thank you to our incredible operatives who have gone above and beyond to keep coming in and doing their jobs throughout the pandemic to keep others safe.
"It hasn't been easy. We have had to adapt our services swiftly to comply with changing government regulations, helping clients to implement measures such as one-way systems, increased cleaning and updated hygiene protocols, signage, PPE and desk spacing.
"Our presence advising and providing expert solutions throughout this period has confirmed the vital role that facilities management plays in the day-to-day running of the country, as well as the trust our clients have put in us. We have been rewarded by our high retention and win rates this year, which we are truly grateful for.
 "We look forward to continuing to support our clients, both new and old, as many now prepare for the return to work."
FMJ and Grundon Waste Management have launched the 2021 waste and recycling management survey. It's the fourth year for the annual appraisal of how FMs manage their waste and recycling activities and one which marks an unprecedented period of disruption to services due to the pandemic.
In order to understand how FMs have navigated their way through the last year and their plans for meeting stringent waste and recycling targets we've posed a series of questions – aided by the advice and experience of our editorial steering committee.
The results of the 2021 survey will be published in FMJ magazine and form the basis of a white paper co-written by FMJ and the experts at Grundon on how to approach waste and recycling strategies.
To take part in the survey click here.