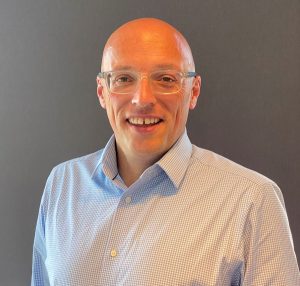 North West-based AM Services Group has appointed Neil Cooper to take on the role of Operations Director.
Cooper has held senior operations management positions in Mitie's Gather & Gather, where he was involved in the launch of the 2013 rebrand and the roll out of the cultural change programme for the corporate catering 'challenger', and in Booths and Compass. Having worked in hospitality since the age of 16, he has "extensive experience of understanding what makes customers happy and matching this alongside sound business strategy."
Speaking about his new appointment, Cooper said: "I wanted to work with a company that has a strong people focus and with business values that are embedded into their everyday behaviour.
"The people here are great with a team that is focused in exactly the same direction from the senior management team to the frontline staff. Many companies have similar vision and values statements but it's rare to find companies where these are seamlessly joined up throughout the business and where they are so forward thinking.
"I am looking forward to working with our clients in a consultative role and as a trusted advisor and a true partner. It is even more vital now, as the world moves forward post lockdown and through Covid-19, to help our clients by building business resilience together."
Greg O'Brien, AM Services Group's Managing Director commented: "We are pleased to welcome Neil to the senior team. His expertise in strategic business development, creating efficiencies through operational process, technology, people development and management, and a wholistic approach to CSR will add value for our clients and support our business growth."