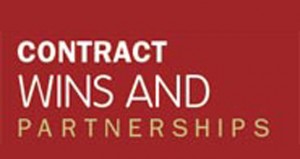 Public service provider, Amey has been awarded a contract to provide Total Facilities Management (TFM) to Kent County Council (KCC).
The five-year deal, with an option to extend for a further two years, will see Amey responsible for delivering a range of FM services including, building maintenance, cleaning, catering, community lettings, grounds maintenance, security and energy management to around 120 buildings across Mid Kent.
Commenting on the new contract, leader of KCC, Paul Carter, said:
"We are delighted to announce that Amey has been awarded this contract by KCC, which will deliver streamlined services and significant savings.

"Amey has the necessary experience to deliver a contract that meets our needs and we are sure that the company will help drive KCC's cost-saving and efficiency plans over the next 5 years.

"The outsourcing of these facilities management services is part of our continuing drive to transform the way we deliver services in Kent."
Amey currently has over 350 employees based in the County delivering services on behalf of Kent County Council, including highways maintenance as well as transportation, environment and highways civil engineering design services.
Mel Ewell, chief executive for Amey, said:
"We are delighted to build on our existing relationship with Kent County Council, creating a partnership that embraces local job creation and supports small and medium sized enterprises.

"By implementing a pioneering model, we are able to deliver services more efficiently and support Kent in achieving their vision of enhancing the social and economic wellbeing of the local community."
Rebecca Spore, director of infrastructure and support, KCC, added:
"We look forward to working in partnership with Amey to deliver high quality services to the council, but also support our aspirations to ensure that the contract creates and supports the local economy and communities"