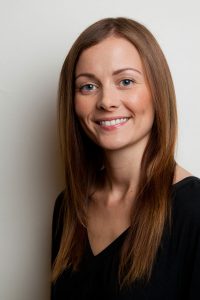 Aramark Northern Europe has appointed Helen Milligan-Smith as Managing Director of Aramark UK Onshore.
Milligan-Smith rose to sector prominence as a finalist of the 2011 UK Apprentice, after which she took on the role of Head of Retail in Greggs UK. She has since delivered growth and operational leadership in Brakes/Sysco – dealing with both partners/suppliers and competitors in the contract catering and food service industry, while simultaneously delivering commercial impact for her business. She joins Aramark UK from her role as Head of M&S Simply Foods (Moto Ltd.), now taking charge of Aramark's operational growth and innovation strategy for all UK markets.
Commenting on the appointment, CEO of Aramark Northern Europe, Frank Gleeson said: "This is an excellent appointment for our UK business, as well as Northern Europe overall. We're not just excited about the skillset, expertise and experience that Helen will bring, but the character and personality we know will galvanise our entire business for the year ahead. She is a dynamic, and people-focused leader, who gets culture, who delivers growth, who drives innovation, and who notably brings a wealth of experience in organisational strategy. We look forward to what she will bring to our people, our clients, our customers, and indeed the whole industry going forward."
Milligan-Smith added: "I couldn't be happier with the challenge and opportunity ahead with Aramark. I was really impressed with their growth agenda, their innovation, and the business aspirations for the year ahead. We know the consumer and industry has changed immensely in the last 12 months, and I look forward to bringing my food service and food retail perspective to lead the next phase of the company's UK growth. I can't wait to meet our people, our clients and our partners in the New Year."
Milligan-Smith's tenure will begin on 4 January 2021, taking over from Lawrence Shirazian, who has left the business to pursue other interests.