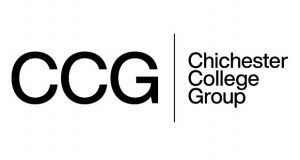 The foodservice provider has extended its 15-year relationship with Chichester College Group, with the awarding of a new five-year contract. 
Across the different colleges, the Aramark team will build upon its existing offer with the latest in food concepts, trends, and innovation, taking into consideration the 30 per cent of customers with additional dietary requirements. Alongside the new food offerings, Aramark will be introducing a more customer-centric look and feel to a number of the campuses, introducing a whole new approach to layout and consumer experience for the student audience.
Since the partnership began in 2006, Chichester College Group has grown from a two-campus facility to five sites educating more than 20,000 students across West Sussex.
Aramark employs more than 50 people, including a number of students and former students, across the five colleges in both food service and across the four onsite nurseries. An additional three members of staff will be joining the team in the coming months including the newly created positions of Student Liaison Officer, Marketing Manager and an Executive Group Chef.
Helen Milligan-Smith, Managing Director, Aramark UK commented: "We have a fantastic collaborative relationship with our clients at Chichester College Group and are extremely proud of our 15-year partnership. Working together, we make sure to listen to students and staffs' varying needs to provide innovative, responsible, and sustainable catering options.  
"As Chichester College Group has expanded, Aramark has proudly grown in support and we look forward to enhancing the living and learning experience and environment for students, faculty, staff and visitors."
Julie Kapsalis, Managing Director of Chichester College Group, added: "We are proud to be able to extend our partnership with Aramark for another five years. We are excited by plans to offer our students a selection of healthy, freshly cooked menus to enjoy. Over the years, Aramark have also supported our students' learning through a number of initiatives designed to improve their employability skills and we look forward to continuing to develop those links and to drive innovation."