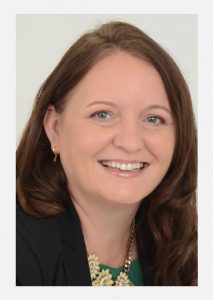 Arcus FM has appointed Theresa Bell as the company's new Chief Commercial Officer.
Bell, who joins the business from a distinguished career at CBRE as Regional Managing Director, has a solid background in total facilities management as well as catering and hospitality, in sales and operations. She brings with her a wealth of international business leadership experience having held leadership roles across the whole of Europe, the Middle East, and Africa, delivering programmes across the globe.
Speaking about her new role, Bell said: "I am very excited to join the team at Arcus FM. Arcus' reputation for delivering excellent services to its customers, recruiting the best people, and leading with the best technology were critical factors that led to my decision to join. I am looking forward to the next chapter of my career and supporting Arcus' plans for the future."
Having spent eight years at CBRE, Bell held many management positions including Sales Director, Alliance Director and more recently the role of Regional MD.
Chris Green, CEO of Arcus FM, said: "We're delighted to welcome Theresa on board as our new Chief Commercial Officer. Theresa joins us with a strong track record of delivering exceptional results for clients and her detailed sector and market knowledge will accelerate our future growth plans."