Axis Security has been recognised as one of the country's most 'outstanding' businesses in a national awards scheme.
The business was named the Outstanding Contract Security Company (Guarding) at this year's Outstanding Security Performance Awards (OSPAs) which recognise and reward those companies that deliver proven best-in-class performance.
John Fitzpatrick, London Operations Director for Axis Security, says to win the company's first OSPA in such unprecedented times is astounding: "Throughout the pandemic, we did everything possible to support our employees, customers and community, strengthening both our business processes and procedures. It has been very rewarding to receive great feedback from customers for our management approach, communication, and levels of professionalism.
"Our dedication to customer service is what drives our success. We will always be committed to delivering excellent customer service and making our exceptional employees feel valued, empowered and supported."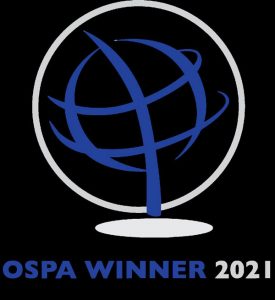 Axis says its priority and driving force continues to be its People Strategy, encouraging employees towards excellent performance, learning, development and inclusion. The strategy's success was recognised at this year's UK Customer Satisfaction Awards. As part of its focus on customer care Axis was the first security company to achieve ServiceMark Accreditation for service excellence. Similarly, Axis was also the first security company to sign up to the C19 Pledge, a commitment for businesses and universities to collaborate in doing their utmost to help employees, customers and the community during the Covid-19 pandemic.
To see the full list of UK OSPAs 2021 winners click here.