The UK subsidiary of engineering company Dizaja, part of one of the leading facility management and engineering groups in the Baltic states, Civinity, has signed an agreement with Vastint UK, the developer of the Sugar House Island neighbourhood in East London.
The new mixed-use development in Stratford covering 26 acres will deliver 1,200 homes, 58,000 m2 of office and retail space, a new school and hotel, all bound by water.
Under the agreement, the Lithuanian company's UK team will design and install engineering systems for the neighbourhood's largest commercial buildings.
Dizaja engineers will develop and install heating, ventilation, air conditioning, and water supply systems, as well as its smart control and automation solutions. The first and second-stage installation works are due to be completed in autumn 2022, the third-stage works are to be delivered in autumn 2023.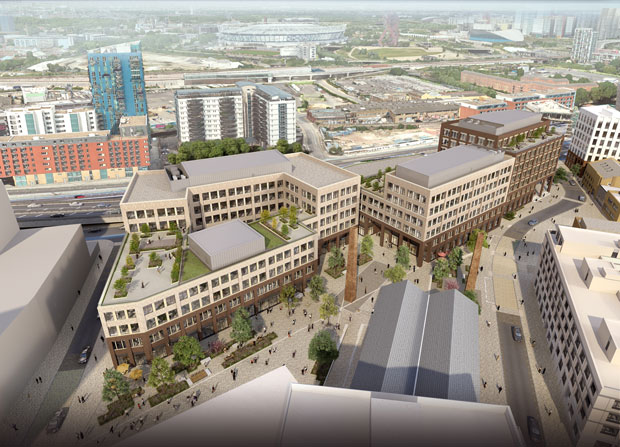 Deividas Jacka, Chairman of the Board and CEO at Civinity commented: "For several years now, multiple high-class, modern offices, shopping centres, hotels, and other commercial buildings have been constructed in the Baltic states. Our engineers have contributed to many such projects thus accumulating experience that enabled us to take a new step and offer engineering systems outside the region. I am certain, the latest major project in the UK opens new opportunities not only for the Dizaja team but for the entire Civinity group as well."
Dizaja is one of the largest engineering companies in Lithuania. The company specialises in the development and installation of engineering systems in buildings of various types.
Civinity is one of the leading facility management and engineering groups in the Baltic states. The company controls more than 20 companies that manage 10 million sq. m. of residential and commercial buildings and has installed several thousands of engineering systems across various European cities.