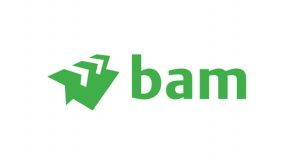 BAM's facilities management team has been appointed by North Ayrshire Council to maintain and repair heating, ventilation and air-conditioning systems over a three-year period.
As part of this contract, BAM FM will be delivering 24/7/365 planned and reactive mobile maintenance service on HVAC equipment to over 200 sites in North Ayrshire, including on the Isles of Arran and Cumbrae. BAM FM will manage properties such as schools, libraries, community halls and sheltered housing.
The appointment means further expansion of BAM's mobile engineering team in Scotland, with the incoming TUPE transfer of three qualified HVAC engineers.
Rob Smith, Operations Director, BAM FM North, said: "We are delighted to have been awarded this prestigious contract by North Ayrshire Council. This award combined with other recent wins is further evidence that BAM FM is fast becoming established as a significant presence in the Scottish FM sector."
BAM FM – part of BAM Construct UK – was founded in Scotland in 1998 and has its operational headquarters in Glasgow. It has expanded to cover a diverse range of sectors throughout the UK including education, commercial office, retail, shopping centres, healthcare and sports stadia.
In Scotland, BAM delivers FM services to sites up and down the country, from Aberdeen and Inverness in the North, to Dumfries and the Borders in the South.
The company's turnover has grown organically from around £20 million 10 years ago to over £60 million in 2019.
Webinar – Prioritising wellbeing in a Covid-secure workplace
FMJ has teamed up with Zip Water, creator of award-winning sustainable drinking water systems, to discuss the ways in which FMs can safeguard the provision of essential amenities within the workplace as we emerge into a new era of touch-free, socially distanced offices.
During the event, which will feature a panel of leading FMs and an FM services provider, we will discuss how FM professionals, office managers and HR managers can balance the need to manage shared spaces, such as staff kitchens, while maintaining a safe environment and meeting energy and waste reduction targets. This will include a look at some of the latest touch-free technologies; including apps to manage workflow and hands-free automation (e.g. automatic doors, taps etc).
Join us on Wednesday 25th November at 11:00am for an event which will address the ways FMs can meet their commitment to ensure the wellbeing of people as an integral part of their sustainability remit.
To register for the webinar please click here.