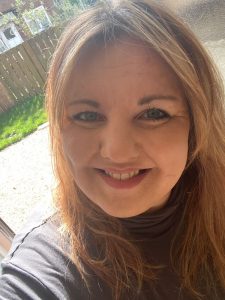 Property and facilities management consultancy, Barnsdales FM, has appointed a new National Health and Safety Manager who aims to challenge negative stereotypes.
Louise Jackson joins the company after 15 years in health and safety at insurance company, Aviva. She'll be working to help Barnsdales FM clients to achieve their goals without compromising on the safety and wellbeing of their workers, customers and site visitors, ensuring their facilities are safe and appropriate for their needs.
Barnsdales FM is a key part of the Barnsdales Group, a leading UK property consultancy, founded in 1905. Formally known as CPS, it's the first time that Barnsdales FM has had an in-house Health and Safety Manager, and Jackson said she's excited to use her experience and expertise to forge a new culture for health and safety.
"We get stereotyped in health and safety; people tend to either roll their eyes or become a bit panicked when we get involved because we're seen as nay-sayers or dictators" said Jackson.
"My own background sets me apart from your typical health and safety professional and I have a very different attitude which is much more positive and engaging. At Barnsdales, my goal is to be innovative and I want to work collaboratively. I don't want to be marching in and telling people to stop what you're doing; I want to work with them to help companies modernise their health and safety regimes, ensuring their colleagues are in a safe and secure environment while still being able to deliver a five star service to their customers."
Managing Director of Barnsdales FM, Clive Chippindale said:"The appointment of Louise as our National Health & Safety Manager is a significant step forward and one that will differentiate Barnsdales FM. Having close control of risk across our multi-facetted instruction is essential and I am confident that Louise will bring considerable knowledge and support to the team and our clients."