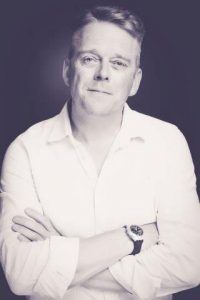 Matthew Heaman, Partner at Hoare Lea, Bristol, has been appointed as the new Chairman of the British Council for Offices (BCO) Committee for the South West of England and South Wales with immediate effect. 
Having been a committed member of the organisation for two years, Heaman will now lead the regional chapter of the BCO as the industry continues to adapt to new ways of working.
In his new role, Heaman will champion the importance of Wellness in the workplace and dedicate his efforts to ensuring zero- and low-carbon design choices achieve the prominence they deserve in the sector.
Heaman brings to the role over 30 years' experience and has delivered regional, national and international workplace projects, such as Assembly Bristol, Bath Quays South, 400 Longwater Avenue, and St Peter Port. He is passionate about delivering workplaces that make a positive difference to people, both in creating open, welcoming spaces where people enjoy working, but also by considering how commercial sites can make a positive difference to their communities.
Heaman takes over from former Chair of three years, Andrew Heath, Head of Office Agency at Cushman & Wakefield, Bristol.
Commenting on his new role, Heaman said: "I'm delighted to take over as the new Chair for the BCO South West of England and South Wales. While the pandemic undoubtedly raises new questions for our industry, the guidance and research provided by the BCO is allowing us to reset, transform and improve the work we deliver.
"I am honoured to pick up the mantle from Andy during this time – and look forward to working with the Committee to help our sector navigate these new challenges."
John Wright, Director at Stride Treglown will join Heaman as Vice-Chair of the Regional Chapter.