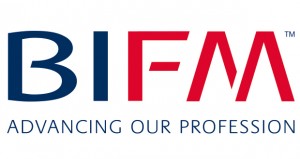 At the glittering BIFM Awards ceremony last night the British Institute of Facilities Management's chair, Ismena Clout introduced the industry body's revised mission, vision and value statements, which were agreed by the association's board in August this year.
The announcement of the professional body's 'strategic intent' in its revised statements is the fruition of a year preparing the ground, gathering insight and focusing on developing core areas of its delivery, and as part of this process, the body revisited its 'reason for being', culminating in the following:
The BIFM's mission is to be:
"The professional body responsible for promoting excellence in facilities management for the benefit of practitioners, the economy and society."
Its vision and aspirations:
"To be the internationally recognised authoritative voice of facilities management and the development partner of choice for professionals and their organisations."
Its values guiding decisions and behaviours are to be:
"Passionate – Proud – Professional – Progressive"
The statement carries on to explain how the BIFM will progress with its plans, focussing on creating a hub of education, best practice, career progression and belonging for its individual and corporate members whilst becoming a global 'authoritative voice' of the profession.
The full announcement can be view on the BIFM's website.