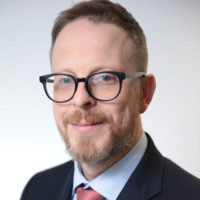 Buro Happold has appointed David Green as a Director in a newly created Asset Consulting role.
With the retrofit and modernisation of existing assets becoming ever more prominent in the built environment, the appointment is part of the global design engineering consultancy's continued drive to offer high quality consultancy advice to building owners and operators.
Green will play a critical role in growing Buro Happold's established asset consultancy team, working closely with property owners and occupiers to deliver transformational workplace and FM change strategies which enable them to respond to the increasing complexity of the real estate market.
Green has previous experience in senior positions at Arcadis and Faithful+Gould, devising asset and facilities management strategies and providing consultancy advice worldwide. He brings more than 20 years' experience working in similar roles to Buro Happold.
Speaking about his new appointment, Green said: "This is a testing time for owners and occupiers of commercial assets – everyone needs to consider how their property will stand up to changes in the market post-Covid and to the ever-important issue of sustainability. Our work is crucial in creating value and a business advantage for companies, as well as engaging positively with the workforce of the future.
"At Buro Happold we have a strong technology and data offering, and there is a phenomenal opportunity to harness that capability in our asset consultancy work. I'm keen to work closely with these and other areas of the business, making sure we're using every bit of the technical expertise which delivers innovative solutions to find the best possible outcomes for property owners and occupiers."