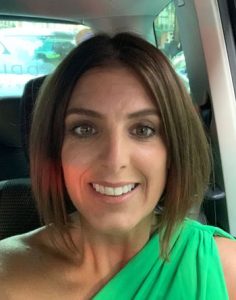 Samantha Davis, Head of Operational Procurement at catering and hospitality business CH&CO has been promoted to the new role of Group Procurement & Supply Chain Director.
The move brings the company's procurement and supply chain teams together under one strong leader and vision, which CH&CO says bolsters the important support function during continued challenging times and ensures its teams and clients are supported with a collaborative approach that delivers on objectives and has a strong focus on the business's future strategy.
Davis has been part of CH&CO for five years. She now leads the team supporting more than 900 sites across workplaces, education and healthcare, destinations, venues and events in UK and Ireland. The team ensures a sustainable supply chain across the business, forging long-term beneficial relationships with supply partners and managing and maintaining Environmental, Social and Governance (ESG) objectives for CH&CO and its clients.
Davis said: "The last 18 months have probably been the most challenging of my career, navigating Covid-19, Brexit, the current supply chain crisis and the soaring rate of inflation. Having said that, it's also brought great highlights, such as launching our new supply chain model and winning a CIPS (Chartered Institute of Procurement and Supply) award for Best Supply Chain Integration. I thank my amazing team for their hard work and contribution throughout these very difficult times.
"I'm thrilled to have been promoted to Group Procurement & Supply Chain Director and I look forward to working with the team and our supply partners to find innovative solutions that continue to drive both our culinary and ESG agendas. ESG is such an important topic and I want to ensure we have a sustainable supply chain fit for the future that continues to meet the needs of our operators and our clients."
Webinar – Waste & Biotechnology: How biotechnology is helping FMs achieve their sustainability goals and reduce waste.
FMJ & Advetec are on a mission to help FMs accelerate their NetZero plans – but it's a process that must first start with lifting the blindfold, challenging the waste supply chain, being accountable and making great user of technology.
On the 26th January at 11am FMJ & Advetec are holding a webinar on how biotechnology can help FMs achieve their sustainability goals and reduce food waste.
FMJ Editor, Sara Bean, will be joined by:
Dr Stephen Wise, Chief Strategic Development Officer, Advetec
Rochelle Gee, Head of Property Services, Buckinghamshire Healthcare NHS Trust
Ray Parmenter, CChem MRSC, MCIWM, CIWM: Head of Policy and Technical
Chris Havers, Programme Director Acclaro Advisory & SFMI
Together they will discuss:
The role of the circular economy in helping cut carbon emissions.
Challenges and opportunities for FMs in managing waste to meet environment, social and governance (ESG).
How the latest technology is available to help.
Click here to register.