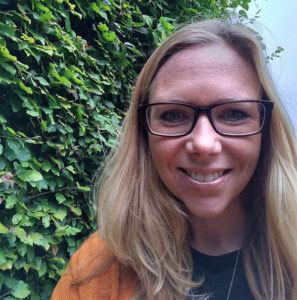 Churchill Group's specialist services partner for the housing sector, Chequers, has appointed Naomi Childe as its Director of Grounds and Landscaping.
Childe's key responsibilities will involve delivering safe, high quality, and on time services, whilst developing green spaces for its customers. This includes cyclical grounds maintenance, specialist green space designs and construction, arboriculture services (tree surveys, inspections, and routine works) and invasive weed treatment including Japanese knotweed management.
With significant expertise in the housing market, Childe will deliver her extensive skillset to a variety of contracts, developing best practices on how to manage green spaces for housing associations. She will also be responsible for bespoke and transparent reporting on service delivery and quality, corporate social responsibilities, sustainability, and setting up apprenticeships for recruitment.
Childe's has worked within the horticulture industry for over 20 years, and started her own business in commercial grounds maintenance. Now operating as Director of Grounds and Landscaping for Chequers, she has set up best practice processes within the utility and public sectors, offering expert solutions to meet client needs.
Speaking about her appointment Childe said: "Chequers has an excellent team and culture. They're an innovative company striving for only excellence, delivering the very best service to customers. I was really impressed with how Churchill and Chequers reacted to the national shortage of labour, and how the various specialist teams formed a project recruitment team that included several apprenticeship schemes. In fact, Chequers investment in people and brilliant infrastructure is what really drew me in. Their vison and objectives for the future of our industry align with my own, and I couldn't be happier to be part of Chequers journey."
Antony Law, MD at Churchill commented: "Following a difficult year, from coming out of lockdown, to a national shortage of labour and the delivery of goods; the industry needs supporting back to stability and recruitment is fundamental to achieve this. Naomi brings with her the knowledge and dedication to drive business forward, innovating the industry with her ambitious ideas. The ongoing resourcing crisis desires smart recruiting, and the introduction of Naomi will ensure excellence for our horticultural division. An experienced and ambitious leader, we're thrilled to have Naomi on the team, and excited for the future ahead."
Last-mile customer engagement isn't out of reach
"Customer engagement" has become a buzzword in the facilities management sector. Typically, it's talked about as something radical and transformative – which can make it sound expensive, intimidating and overwhelming.
While customer engagement can be transformative for service providers, it isn't out of reach. It's the surprisingly simple secret ingredient in your recipe for standing out, streamlining operations and satisfying everyone involved.
Localz has produced a free eBook explaining how you can make the last mile, and the entire day of service, awesome.
To download the eBook click here.