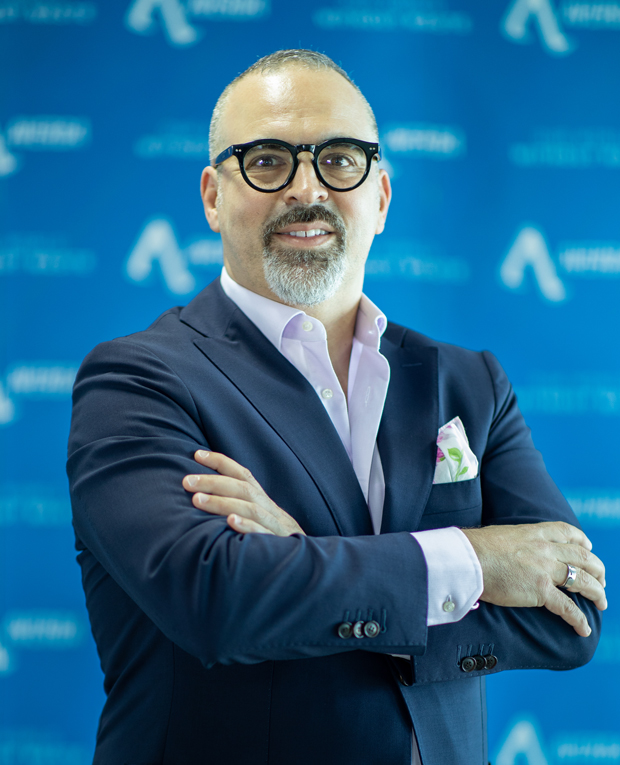 The end-to-end waste management, treatment and recycling company has appointed Samer Kamal as the company's inaugural Chief Sustainability Officer.
This new C-Suite position has been created to accelerate Averda's 'Renew24' corporate strategy, which sees the company focus even further on sustainability and circularity, with the goal of reducing waste to landfill, deriving secondary value from collected waste and helping companies and governments with their net-zero targets.
Kamal, who holds a Bachelor of Science from the University of Toronto in Pharmacology & Toxicology, is well-respected in the waste management industry and is an established regional thought leader on the future of sustainability in business.
He brings to Averda a wealth of relevant experience, having founded Bee'ah in 2006 before spending five years as its Managing Director. Kamal has also worked on numerous other sustainable ventures across North America, the Middle East and Africa over the past 20 years, including advising New York University, Air Miles and Nestle in aligning their commercial aspirations with their responsibility to society and the planet. He has been an investor and adviser to several environmental start-ups and private equity funds, supporting waste strategies and sustainability initiatives, as well as developing several waste and wastewater treatment facilities – most recently a PET recycling venture in Abu Dhabi with Veolia Middle East.
Speaking about his new appointment, Kamal said: "I am very pleased to be joining the Averda team as their Chief Sustainability Officer. It's a pivotal moment for the industry and the company as we navigate the changing role of the waste sector in light of global governmental and corporate climate commitments, shifting consumer expectations, and the clear need for climate action in the emerging markets in which Averda operates. The countries where Averda works are disproportionately exposed to the impacts of climate change and Averda has embraced the exciting mandate to become a leader in delivering sustainable waste management solutions."
Malek Sukkar, Averda CEO, commented: "I'm thrilled to welcome Samer to Averda, and to ourseniorleadership team. Samer's experience and approach make him an excellent choice to drive our transformation towards more sustainable products and technologies, and to support our customers with innovative sustainable initiatives which will have a positive and lasting impact on the environment. Samer will lead on bringing sustainable and impact thinking to the forefront of our corporate culture, and to the way we will execute. As an experienced leader, he will add depth to our executive core at a time when the company is poised for serious growth."
FMJ has teamed up with leading outsourced communication provider, Moneypenny, to host a 
webinar 'Outsourcing to help win the race for talent' on June 28th at 11am
.
This webinar will look at how outsourcing is a cost-effective and highly relevant strategy to not only counter the race for talent, but to build greater agility, expertise, infrastructure and resource into business. In particular it will acknowledge the operational challenges facing FMs as the UK starts its return to the workplace.
To register for the webinar click here.