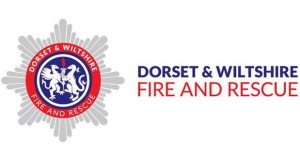 Churchill Environmental Services (CES) has landed a three-year deal with the Dorset & Wiltshire Fire and Rescue Service (DWFRS) to provide water hygiene and Legionella management, Legionella risk assessments and reactive repairs.
CES will provide services at the fifty fire stations across the region. Nine of these are wholetime stations, four are day-crewed and the remainder are crewed by retained fire fighters. CES will also look after five head offices, two training centres, two vehicle workshops and a control centre.
The DWFRS was formed on 1 April 2016 and serves the local authority areas of Bournemouth, Christchurch & Poole, Dorset, Swindon, and Wiltshire. The organisation delivers a range of prevention, protection, and response services to over 1.45 million residents.
Commenting on the contract award, Spencer Culley, Director at Churchill Environmental Services, said: "Water hygiene is so important, especially in fire stations that may not be in use around the clock. Compliance can be further complicated by having so many sites across a wide area. We're thrilled to be partnering with a client that provides such a key public service and look forward to doing out bit in keeping fire fighters safe and healthy."
Jerry Welch, Property Services Manager at the Dorset & Wiltshire Fire and Rescue Service, added: "We were impressed by Churchill's quality assurance and pricing during the tender process and are delighted to start this partnership. We are a geographically dispersed organisation and need a partner that can commit to serving each location in a timely manner. Churchill fits the bill perfectly."
The contract includes the option of a fourth year.