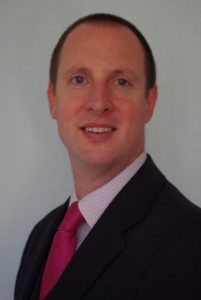 The Chartered Institution of Wastes Management (CIWM) has appointed LARAC Chief Executive Officer, Lee Marshall, as its new Policy & External Affairs Director.
With over 25 years' experience in the UK waste and recycling sector, Marshall joins CIWM from LARAC where he spent seven years transforming the organisation as its CEO.
Marshall has also held several senior roles in both the public and private sector, and has brought his resource management and local authority expertise to two Government advisory panels on packaging and waste electrical equipment. He has a Master's degree in Public Administration, is a Fellow of CIWM and Non-Executive Director of OPRL Ltd.
Reporting to the Group CEO, Sarah Poulter, Marshall will be responsible for the strategic development, management and delivery of CIWM's policy, technical and knowledge capability. As part of the leadership and management teams, he will play a key role in influencing governments and key decision makers at local, national and international levels. He will also provide support to a range of key stakeholders including members, employees, Centre Councils, the Board of Trustees and the Presidential Team.
Marshall will be leaving his current position and taking up his new role from 1 December 2021.
Speaking about his appointment, Marshall said: "This is an amazing opportunity to join an organisation which is firmly positioned at the forefront of the battle against resource scarcity and climate change. I look forward to leading CIWM's policy and technical capability and helping to harness its creative and innovative thinking to bring about meaningful change."
CIWM Group CEO, Sarah Poulter, added: "Lee is hugely respected across the entire resource and waste management sector and his appointment will further bolster what is already an outstanding CIWM leadership team. CIWM is committed to a world beyond waste and Lee will play a vital role in ensuring we continue to support our members in leading the development of more resource efficient and circular economies."
Six steps to facilities management in the post-pandemic world
As workplaces open up and restrictions lift the role of the FM has become more important than ever.
The challenges presented by the Covid-19 pandemic are now providing a valuable opportunity for FMs to demonstrate their skills and adaptability. Whilst on a practical level FMs are responsible for making buildings safe and comfortable, they are also crucial in attracting people back to the office.
In speaking with industry leaders, it is clear that there are six key areas of focus. Zip has published a white paper which looks at each one, suggesting ways that facilities managers can tackle the complexities and pace of a return to the workplace, whilst demonstrating clear and effective leadership along the way.
To find out more download the white paper here.