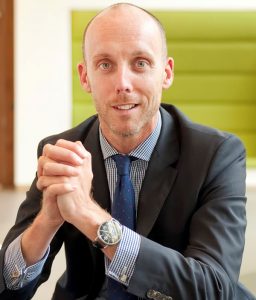 Matt Thomas will be joining Compass Group UK & Ireland's executive team as Managing Director of RA Group on 4 January 2021.
RA Group is a collection of specialist food and guest services companies.  From prestigious corporate organisations to iconic cultural and heritage venues, it includes Restaurant Associates, Rapport, RA Venues and commercial restaurant partnerships including City Social by Jason Atherton.
Thomas joins Compass from WSH, the holding company for brands such as BaxterStorey, Benugo and Searcys, where he has held senior roles for more than a decade. Most recently he was Managing Director of Searcys, a collection of restaurants, events and workplace venues, where his brand relaunch included a Champagne School and sustainability accreditation. Prior to that Thomas was Managing Director, London for independent food service provider, BaxterStorey.
Thomas is taking over the role from Alice Woodwark who is moving on from Compass Group after seven successful years with the company in senior strategic and management roles.
Robin Mills, Managing Director, Compass Group UK & Ireland commented: "We are thrilled to welcome Matt and are excited about what lies ahead. We look forward to Matt's leadership and creativity in building RA Group for the future, and his contribution to the future path for Compass Group UK&I.
"I would like to thank Alice Woodwark for her exceptional stewardship of the RA Group and the legacy she leaves of a hugely respected and innovative brand that has become a leader in community social enterprise, sustainability and contemporary food.  Alice has also led with compassion through this challenging year, spearheading innovation that lays the foundation for strong future growth."