There's a focus on the FM sector with Facilities Show Connect this week (8 -10 June) via an immersive online experience which includes product demonstrations, insightful webinars and opportunities to network.
It's part of a series of online events co-located with IFSEC International, FIREX, Safety & Health Expo, Intelligent Building Europe and Workplace Wellbeing Show that combined, offer delegates the chance to learn from over 70 educational sessions, hear from over 100 speakers, and network with over 300 leading industry suppliers.
Chris Edwards, Group Director at Informa Markets, said: "Our virtual event, Facilities Show Connect, will offer delegates and suppliers the chance to come together online and we look forward to delivering an in-person series of events at a scale our customers are used to seeing in 2022."
Highlights this week include a range of product demos plus live Q&A's in the mornings, including sessions from ACCO, Denis Rawlins, Zeelo. Planon, SWG, Elogbooks, FSI@Yourservice, CADM and Dutchview.
The afternoons of all three days will comprise panel debates on the future of the workplace, how to accelerate your cost saving, compliance and engagement strategies with the latest facilities management technology and a discussion on data driven decision making.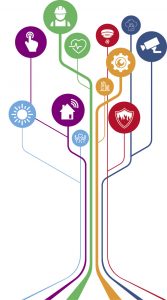 FACILITIES SHOW CONNECT 2021 SESSION HIGHLIGHTS
TUESDAY 8 JUNE
10:00, 10:45 & 11:30 Product demos plus live Q&A's from ACCO, Denis Rawlins and Zeelo.
14:00 The day is rounded off with a panel debate on the future of the workplace by MRI Real Estate Software.
WEDNESDAY 9 JUNE
10:00 & 10:45 Planon and SWG product demos with live Q&A
12:00 Digital FM: Accelerate Your Cost Saving, Compliance and Engagement Strategies with the Latest Facilities Management Technology.
Providing a high-quality FM service now increasingly has to include a clear understanding that the recipients of that service are part of a world that demands full transparency and a seamless involvement in the execution of the service. This imperceptible interaction with the service recipient is increasingly required to be delivered utilising technology that behaves in a way that is completely familiar and accepted by them. Therefore design, usability and efficiency are key aspects of modern FM technology.
Moderator:
Chris Edwards, Group Director, Informa Markets
Panellists:
Mike Brooman, CEO, Vanti

Alan Rose, CEO, CadM

Paul Bullard, Business Strategy Director, FSI (FM Solutions) limited
14:00 & 14:45 Your Workspace, SimPRO product demos with live Q&A
THURSDAY 10 JUNE
10:00, 10:45, 11:30 & 12:15 Elogbooks, Fsi @Yourservice, CADM, Dutchview product demos
14:00 Data Driven Decision Making
Insight from Service Works' FM Software Survey show a large portion of FMs are now integrating their CAFM system with at least one other system to improve data accuracy and streamline services. Technology such as BIM platforms, BMS, health & safety, space management or CAD help create a single version of the truth that FMs can easily access and manage effectively.
The Panel will outline how effective CAFM and data driven decision making can improve building performance and help generate tangible ROI for users.
Moderator:
Panellists:
Edward Payne, Chief Engineer, Kettering General Hospital

Hazel Bedson, Strategy Director, Service Works Global

Mark Griffiths MSc CIWFM, Founder and Managing Director, WMA Consultancy Services Ltd