National energy solutions provider, EcolightingUK, has announced the consolidation of its lighting, mechanical and electrical divisions to form ECO UK Group.
The Ecolighting, Ecomech and Ecolectrical divisions will be brought together under the new brand to provide a streamlined service for its customers and support the continued advancement of the organisation's service offerings.
Following consistent growth, the Group continues to respond to the growing demand for energy-saving solutions across the UK's industrial and commercial sectors. The move serves to reflect in branding what has long been an operational reality, the joined-up provision of high-quality services across the Group's divisions.
In becoming ECO UK Group, the Midlands-based business says it will benefit from consistent branding across all of its channels, clothing, and equipment, ensuring its teams are familiar and recognisable when multiple divisions are operating across sites.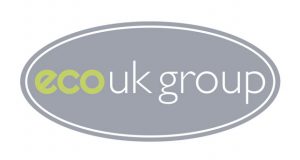 Commenting on the move, Managing Director Steve Gardner said: "Incorporating all three divisions under ECO UK Group marks the continued evolution of our brand to reflect our ever-progressing proposition. The Group has responded to increased demand for energy efficiency and is proud of the role we continue to play in moving to a greener world. As we celebrate our 50th year, our outlook remains focussed on creating the most appropriate solutions for our customers and implementing them to the highest standard."
The new brand coincides with the launch of the Group's new website, providing an enhanced source of service information, case studies, and company news.