The facilities engineering and technical services company is launching a programme to expand its apprenticeship scheme from 10 to 15 per cent of the total workforce over the next two years.
The move marks National Apprenticeship Week (8-14 February) and forms part of Edwin James Group's ambitious growth plans.
According to figures from the Institution of Engineering and Technology (IET), demand for engineers continues to rise, but 53 per cent of firms are concerned that a shortage of engineers in the UK is a threat to their business. Companies are reporting internal skills gaps that are widening disparities across the board from apprentices and trainees through to fully-qualified professionals.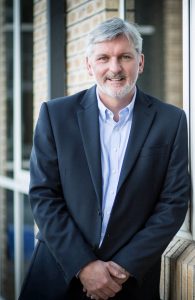 Chief Executive at Edwin James Group, Derek Smith, started his career as an apprentice and believes the scheme is vital to the future of the business, and to developing the next generation of management talent.
Smith said: "At a time when the engineering sector is facing a skills shortage, apprenticeship schemes are more important than ever to help young people forge a career in a challenging market. For Edwin James, developing talent from within is vital to the future growth of our Group.
"We have a strong track record of supporting young people into the sector, and with the expansion of our apprenticeship scheme, this is set to continue. But not all our apprentices follow the traditional path, joining at 16 or 18. We have many success stories of colleagues that join the Group and move into an apprenticeship or training and qualifications later in their careers."