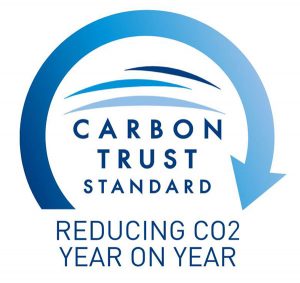 ENGIE UK has achieved the Carbon Trust Triple Standard, certifying its exemplary performance over the last three years in reducing carbon emissions, water use and waste-to-landfill.
Carbon Trust Standards are marks of excellence for organisations that follow best practice in measuring, managing and reducing their environmental impact and are awarded following rigorous assessment of an organisation's performance.
In making its decision, the Carbon Trust took note of ENGIE's business purpose to Make Zero Carbon Happen and the substantive investments and actions taken to deliver this. These have included recent investments in EV infrastructure both for its customers, it's operations and its own fleet.
ENGIE's Zero Waste Strategy and work on a range of exemplar waste minimisation schemes across its services and construction activities were praised as was its 2019 Recycle Week campaign. For water, ENGIE's declaration to follow a Catchment Based Approach, combined with multi-million pound investments in water quality improvements at its largest power stations were highlighted as key successes.
Jamie Quinn, ENGIE UK's Director of Responsible Business and SHEQ, commented: "This recognition of our environmental performance by the Carbon Trust reinforces our purpose of Making Zero Carbon Happen for businesses and communities. It is the result of the dedication of our teams to enhance the environmental sustainability of our own operations and those of our customers whilst delivering an exemplary service."
The Carbon Trust Standard certification lasts for two years and is based on performance over the period 2017-2019.