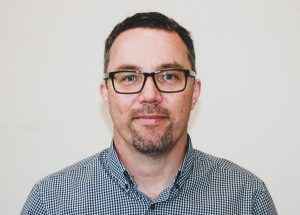 Mechanical and electrical building services provider J S Wright has appointed Ian Hill as its first Commercial Manager following continued business growth.
Based at the Birmingham headquarters but also serving its London office, Hill will manage the financing of J S Wright's UK-wide M&E projects, ensuring these are all protected from commercial risk and achieve their full objectives.
Growing as a £50million business, the company is currently working on some of the UK's biggest residential and mixed-use projects including Castle Park View in Bristol and The Silk District, Nine Elms, and Wimbledon Grounds in London.
With almost 25 years of commercial experience in contracting and consultancy, Hill was previously Midlands Regional Commercial Manager for a multinational support services and construction group. Prior to that, he was Associate Director for a multinational professional services consultancy responsible for the delivery of all M&E services outside London.
Phil Leech, Managing Director of J S Wright, said: "We are delighted to welcome Ian to our senior leadership team. His vast experience and expertise will support and strengthen the commercial functions within our growing business, ensuring that we continue to meet and exceed the expectations of clients while ensuring that all our projects are protected from risk."
TAKING PLACE TODAY
–
FMJ and Moneypenny Webinar Front of House: First Impressions Count
The webinar will discuss how organisations can maintain a seamless front of house service by employing the latest communications tools.
A major consequence of the pandemic has been the dispersal of staff, clients and stakeholders and the communications headaches that ensued. As offices open back up, social distancing rules means that front of house activities are still being disrupted. This session will advise organisations who are struggling to ensure that both visitor and telephone enquirers are dealt with in a professional and efficient manner, while maintaining the safety and health of both staff and visitors.
The webinar will take place TODAY 7th October at 11am.
To register please click here.