The second day of Facilities Show Connect 2021 concentrates on the digital revolution in facilities management. This comprises a panel discussion on the ways technology can help meet evolving FM and real estate challenges and a range of product demos on the latest digital tech.
Planon begins the day with a product demo of its agile Workplace Management software to help support a smooth return to the office. This is followed by Service Works Global's (SWG) showcase of its QFM software, including CAFM, space management and BIM & digitisation services.
The panel discussion asks why design, usability and efficiency should be key aspects of modern FM technology? Experts from Vanti, CadM and FSI will be on hand to guide people on the utilisation of technology that works in such a way that seamlessly supports FM services.
With an eye on new ways of working, Your Workspace demos some of the innovative furniture designs and smart storage solutions that have helped organisations around the globe transition to an agile workplace.
And rounding off the day, the team from SimPRO will demonstrate how a single software solution built for service, project and maintenance management, offers solutions for both office and field based users, to help manage operations.
FACILITIES SHOW CONNECT 2021 SESSION HIGHLIGHTS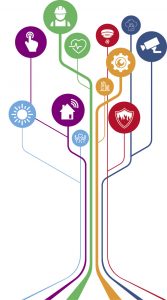 WEDNESDAY 9 JUNE
10:00 & 10:45 Planon and SWG product demos with live Q&A
12:00 Digital FM: Accelerate Your Cost Saving, Compliance and Engagement Strategies with the Latest Facilities Management Technology.
Moderator:
Chris Edwards, Group Director, Informa Markets
Panellists:
Mike Brooman, CEO, Vanti

Alan Rose, CEO, CadM

Paul Bullard, Business Strategy Director, FSI (FM Solutions) limited
14:00 & 14:45 Your Workspace, SimPRO product demos with live Q&A
THURSDAY 10 JUNE
10:00, 10:45, 11:30 & 12:15 Elogbooks, Fsi @Yourservice, CADM, Dutchview product demos
14:00 Data Driven Decision Making
Insight from Service Works' FM Software Survey show a large portion of FMs are now integrating their CAFM system with at least one other system to improve data accuracy and streamline services. Technology such as BIM platforms, BMS, health & safety, space management or CAD help create a single version of the truth that FMs can easily access and manage effectively.
The Panel will outline how effective CAFM and data driven decision making can improve building performance and help generate tangible ROI for users.
Moderator:
Panellists:
Edward Payne, Chief Engineer, Kettering General Hospital

Hazel Bedson, Strategy Director, Service Works Global

Mark Griffiths MSc CIWFM, Founder and Managing Director, WMA Consultancy Services Ltd