The GDM Group has announced both the management buyout and merger with Concourse FM.
Founded in 1991, GDM has successfully grown from a South East England based building services design consultancy into a multi-national, multi-disciplined property services consultancy which has undertaken projects across the UK, throughout mainland Europe, Middle East, Asia, Australia and North America.
Concourse FM was founded in 2007 as a boutique facilities management services provider and has a natural synergy with a complementary client base and geographies. They provide services to blue chip clients including Deutsche Borse Group, Royal London, Aberdeen Standard Investments, Grosvenor and Aviva.
The transaction was led by GDM Group Managing Director and Co-Founder Gary Draper, alongside Chairman Nigel Taylor and Co-Founders/Directors, David Moseby, Craig Scott, Chris Doyle and Alex Riche.
Draper said: "When we founded GDM we had a mission to build a sustainable MEP design consultancy providing personal director input into every project for the benefit of every client. We will celebrate the 30th anniversary of GDM during 2021 and continue to develop our service proposition for the benefit of our clients; now adding facilities management and real estate services. We have a long-standing relationship with Concourse and a new strategy to support clients across the lifecycle of their built assets.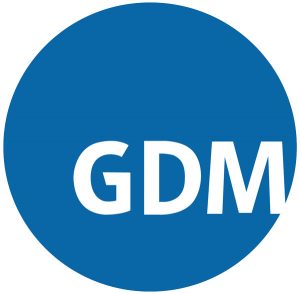 "We are now poised to embark upon the next stage of our growth with our partner, Tosca Debt Capital, to further develop our capabilities and geographic reach whilst continuing to focus on providing unparalleled levels of service to our clients."
Gary Davison, Partner at Tosca Debt Capital LLP, added: "We are delighted to have been able to support the GDM and Concourse teams to acquire their newly merged businesses. We look forward to working with the team to build value in their business over the coming months and years."