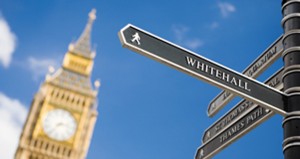 Following the Facilities Management Contracting Model (FMCM) supplier conferences, which have taken place over the past month, the Government Procurement Service (GPS) has announced it will be holding one to one sessions to give suppliers the opportunity to feedback on the proposed model in a confidential environment.
The new Facilities Management Contracting Model (FMCM) will provide an extensive contracting vehicle giving customers access to a range of specific services including total facilities management, hard FM and soft FM services such as cleaning, security, waste management and catering.
The new contracting vehicle will also include an FM Marketplace providing a quick and efficient route to market for low value contracts, allowing a large number of providers, from SMEs to multi-national organisations, to participate by following a basic pre-approved supplier approach.
Sessions will be held every Wednesday in Liverpool and Thursday in London from 24 October until 28 November.
If you would like to attend a one to one session please email FMCM@gps.gsi.gov.uk stating:
Your preferred date and time (please note London sessions are already filling up)
The main areas of the contracting vehicle in which your organisation is interested in providing services (i.e. TFM, waste, cleaning etc.)
Any key questions you would like to discuss or areas you would like to focus on during the one to one session from your organisation's perspective
Who from your organisation will be attending
The closing date to book one to one sessions is 25 October.