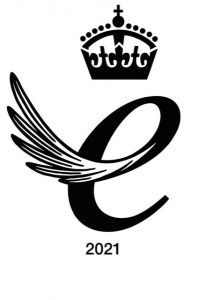 Landscaping and maintenance services firm, Ground Control, has been awarded the highly prestigious Queen's Award for Enterprise for Innovation for its unique 'Gateway Compliance Matrix' resource management system, which allows the company to target and compete for contracts.
The platform also automates the assessment and management of the risk of each project in accordance with a sub-set of compliance, enabling complex, repeatable and scalable, risk management and compliance.
"At Ground Control, we are committed to investing in technology and innovation to enable people to reach their full potential," said the company's Managing Director, Jason Knights. "The Queen's Award is recognition of the effort and investment we put in to create and maintain external spaces that are safe, functional and enjoyable for all."
The need for the system evolved out of Ground Control's continued growth and diversification in recent years. As it expanded, it became increasingly more challenging and expensive to assess, obtain, record and manage the additional and varied legislative, regulatory and customer-specific compliance requirements – all of which is largely paper-based.
The platform covers the full business lifecycle – from sales pipeline through to service delivery – delivering a comprehensive solution across all levels of Ground Control's business.
Knights added: "Using the Gateway Compliance Matrix means we're now able to diligently target the right mix of work for our business and to continually and accurately assess and manage risk in accordance with a sub-set of compliance. Our customers can see we can control and manage complex compliance records at scale, all of which enables us to work more efficiently and safely.
"The platform is already proving its worth. We recently won a complex, long-term contract with National Grid where it played a central role. It allowed us to avoid significant and lengthy consultations with senior management and instead the complex compliance and training requirements were assessed, cross-referenced against current status and authorised in a matter of hours – rather than days – with the reassurance of a much lower probability of error."
The technology delivers another key advantage – a wider distribution of knowledge and decision-making. The use of the rules-based system will enable authorised experts from across the business to assess, act and make timely decisions whilst managing risk.
"It's a classic 'win-win' situation'," said Knights. "Using the Gateway Compliance Matrix gives us a competitive advantage in winning new contracts over our rivals – it offers our customers an improved and more efficient service – and our workers are more engaged and productive."