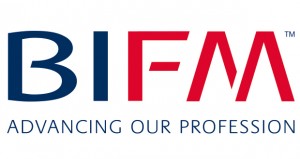 BIFM has announced that it is building on its current presence in Belfast with the opening of a new office in Dublin.
The expansion is part of the organisation's broader international strategy and will support members in Ireland, of which there are currently over 350 in both the Republic and Northern Ireland. The office opening is in direct response to the growing demand for facilities management in the region, a sector which contributes over €13 billion to the Irish economy.
The Southern Ireland BIFM branch was formed in response to Irish facilities managers seeking a professional framework from which to develop their careers.  The additional presence in the region will build on the work which has already been done and will help deliver an extensive programme of networking opportunities, enhanced training and learning experiences and CPD events during 2015 and beyond.
The annual BIFM Ireland Conference and Exhibition will also move to Dublin this year. Now in its 19th year, the event is an opportunity for attendees to hear from a diverse line-up of industry experts, share ideas, network with peers, attend events and visit the exhibition.
Speaking of the new office, Pat Gaughan, chair of the BIFM Ireland South Branch Committee said:
"Establishing the South Branch Committee in 2013 was a positive step towards enabling us to best support the increasingly growing number of FM professionals in Ireland, and this new office is an extension of that.
We are seeing a huge upturn in the number of businesses who are recognising how important FM is to enhancing their profitability and delivering their corporate objectives, and having the right skills and people in place to deliver that is vital. We have some exciting plans for 2015 and beyond and as well as our current members, would be keen to hear from any potential new members or companies that could benefit from involvement with BIFM."
BIFM will also be supporting another major facilities management industry event being held in the city in March – Facilities Management Ireland 2015.
BIFM is a supporting association for the event, will be exhibiting and has helped develop the stream of seminar material which will include talks on energy management, the connection between FM and the workplace and how FM service suppliers and clients can build lasting relationships. Now in its seventh year, the show is the biggest of its kind, attracting users and decision-makers at all levels of business, industry and FM, and highlights the exponential growth of the FM profession across Ireland.
Gareth Tancred, CEO of BIFM said:
"Facilities management continues to be one of the fastest growing professions in Ireland. Our aim is to support facilities management professionals who play such a vital role for the profession, for business and within wider society.
"This new office and our expansion in Ireland demonstrates our commitment to growing and improving the facilities management profession globally. This is particularly important at a time when businesses are looking to facilities managers to help increase efficiency, to streamline processes, ensure value and raise customer satisfaction."