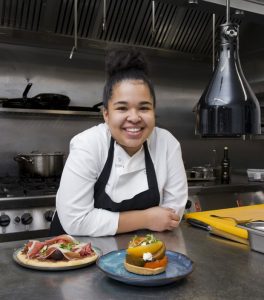 Leading names from across the hospitality sector will be coming together to discuss levy transfers, career progression and future-proofing as part a series of events hosted by Umbrella Training during National Apprenticeship Week (8-14 February).
The headline event, a panel discussion between representatives from companies including Sodexo, Compass, Luxury Family Hotels, GlaxoSmithKline, and the London Progression Collaboration, will focus on how levy transfers work and the impact they have had on business.
Supporting National Apprenticeship Week's 'Build the Future' theme, Umbrella Training will also be speaking exclusively to Sean Wheeler, formerly Director of People Development for Kimpton UK & Regent Hotels at InterContinental Hotels Group (IHG). 
Hosted on LinkedIn Live, Wheeler will share insights into his career and how career progression can be achieved through apprenticeships. 
The company will also be working in collaboration with the Institute of Hospitality to host live Instagram Q&A sessions with Home Grown Hotels & Lime Wood Group, PPHE Hotel Group and Farncombe Estate. These sessions will see each employer discuss how apprenticeships have had tangible impacts on their organisations.
Alongside the keynote events, Umbrella Training will also be publishing insightful blogs and videos alongside free interactive learning sessions with industry experts such as Dr Hilary Cooke FIH MI of Merlin Business Consultancy, who will covering the topic of Courageous Leadership, and a discovery workshop on Psychometric Testing and its benefits with Consultant, Rachel Begbie.
This year, the week-long celebration will showcase how apprenticeships have helped employers and people of all ages and backgrounds, promote the work of apprentices, whilst highlighting the many benefits apprenticeships bring to business.
Jo Simovic, COO, Umbrella Training, said: "National Apprenticeship Week is always great opportunity to showcase the value of apprenticeship to individual organisations and the wider industry.
"This year, it feels more significant than ever given the people challenges the industry is facing.
 "As the sector recovers, we firmly believe that apprentices will play a vital role in helping organisations rebuild their workforces."
Founded in 2012, Umbrella Training works with business and organisations from across the hospitality industry, including hotels, restaurants and foodservice businesses.