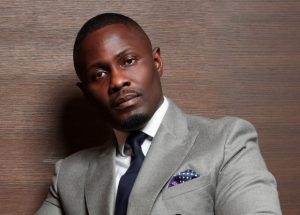 Tevin Tobun, CEO and founder of GV Group (Gate Ventures), a multi-sector company focusing on food logistics within the education, social, healthcare, business & industry and retail sectors, has been named as one of the 100 most influential Black Britons alongside Jacky Wright of Microsoft, Marcus Rashford of Manchester United, Netflix's Anne Mensah, Hollywood star Daniel Kaluuya and Bafta winner Michaela Coel in the Powerlist 2022.
The list, which is an annual collection of the UK's most powerful people of African, African Caribbean and African American heritage – honours leading individuals across business, technology, science, and the arts.
The publication is sent out primarily to schools, universities and businesses looking to inspire and engage young people in Britain.
Tobun, who has been named on the list for four consecutive years running, was recognised for his business activity as well as his charitable contributions over the course of the last year.
In 2020, he launched the Tobun Foundation, an organisation which supports young people from disadvantaged backgrounds. The charity aims to give financial support to those whose education will have been impacted by the pandemic, as well as mentoring and guidance programmes.
Tobun said: "It is an honour to once again be named on the Powerlist alongside so many other incredible people, especially during what has continued to be a very challenging time for so many. The list is a great way to inspire young people and encourage them to be the best version of themselves." 
Founded in 2001, GV Group (Gate Ventures) is the holding company behind a number of brands offering logistics services to the foodservice sector. 
The company works across the commercial and public sectors to deliver food and food-related based supplies to restaurants, cafes, hotel groups, as well as schools and healthcare establishments. 
 It employs more than 500 people, delivering over 21 million items every year. 
Webinar: 'Data – the human element in a sustainable future'
FMJ has teamed up with Andrea Temporiti, Head of Digital for ABB Electrification to discuss how FMs can utilise data to enhance the human experience.
The webinar will be taking place on 28 October at 11am, and will bring together an informed panel to discuss the ways that data can help you and your organisation benefit from the digital revolution.
To register for the event click here.