Kicking off the first day of Facilities Show Connect 2021 was a product demonstration by ACCO on the Kensington UVStand™ which safely, easily and efficiently helps to sanitise keyboards, mice, trackballs, mobile and other devices.
In a product demonstration by Nick Revel, Product Manager, EMEA Kensington, he explained how the fully-contained UVC LEDs safely sanitise, eliminating up to 99.9 per cent of bacteria and viruses on any exposed surface within 10 minutes, without the use of chemicals, liquids, or wipes.
"I do think there is going to be an increase in hot desking,as companies start to reorganise shared spaces, so products like these are what facilities managers are going to need to help reassure people coming back to the office. We're all a lot more conscious about infection control so it was a natural transition [for us] to add this element of security."
He continued: "It's important to listen and maybe pre-empt what customers need and in this case we started the product development last year because we knew it would be very relevant."
ACCO also has a special offer of the Kensington Desk Ergonomics bundle (Laptop riser + back rest + foot rest + chair cushion + keyboard + trackball mouse = worth £350 (RRP)) to:
a) one person that attended their live session (chosen at random)
b) and one person who views their demo on demand (chosen at random).
If you missed this or any of the other product demos during Connect 2021, the sessions will be available on demand via the links below.
FACILITIES SHOW CONNECT 2021 SESSION HIGHLIGHTS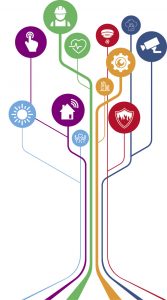 WEDNESDAY 9 JUNE
10:00 & 10:45 Planon and SWG product demos with live Q&A
12:00 Digital FM: Accelerate Your Cost Saving, Compliance and Engagement Strategies with the Latest Facilities Management Technology.
Providing a high-quality FM service now increasingly has to include a clear understanding that the recipients of that service are part of a world that demands full transparency and a seamless involvement in the execution of the service. This imperceptible interaction with the service recipient is increasingly required to be delivered utilising technology that behaves in a way that is completely familiar and accepted by them. Therefore design, usability and efficiency are key aspects of modern FM technology.
Moderator:
Chris Edwards, Group Director, Informa Markets
Panellists:
Mike Brooman, CEO, Vanti

Alan Rose, CEO, CadM

Paul Bullard, Business Strategy Director, FSI (FM Solutions) limited
14:00 & 14:45 Your Workspace, SimPRO product demos with live Q&A
THURSDAY 10 JUNE
10:00, 10:45, 11:30 & 12:15 Elogbooks, Fsi @Yourservice, CADM, Dutchview product demos
14:00 Data Driven Decision Making
Insight from Service Works' FM Software Survey show a large portion of FMs are now integrating their CAFM system with at least one other system to improve data accuracy and streamline services. Technology such as BIM platforms, BMS, health & safety, space management or CAD help create a single version of the truth that FMs can easily access and manage effectively.
The Panel will outline how effective CAFM and data driven decision making can improve building performance and help generate tangible ROI for users.
Moderator:
Panellists:
Edward Payne, Chief Engineer, Kettering General Hospital

Hazel Bedson, Strategy Director, Service Works Global

Mark Griffiths MSc CIWFM, Founder and Managing Director, WMA Consultancy Services Ltd