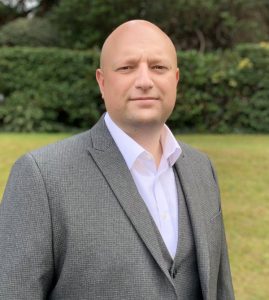 Incentive FM has appointed a new director to head up the company's Workplace Solutions sector.
Matthew Pilling will join the main Board, with responsibility for the operational delivery to all the company's commercial office clients including residential as well as the future growth and development of the sector.
His focus will include working with companies whose workplace strategies have been impacted by the Covid-19 pandemic, helping them to manage and adapt their working environments. He will also look at new areas for the business such as residential and serviced offices, with solutions supported by an increased use of innovation and technology.
Pilling has over 16 years' experience in the FM sector including senior roles at Capita, Cloud FM Group and Engie. His new role forms part of Incentive FM's recently announced sector focus which also sees Glenn Wilson promoted to the role of Director – Retail and Distribution and Claire Rumsey promoted to Director – Destination and Heritage.
Bruce McDonnell, Managing Director at Incentive FM, commented: "As we continue to grow it is vital that we invest in the right people and have the correct structure in place to ensure that we can continue to deliver high standards of service for our clients whilst driving down costs. The commercial office sector is facing a number of challenges moving forward and Matt has the right experience and expertise to help provide strong support."