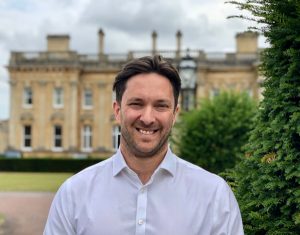 Incentive FM has appointed Andrew Hammond to the role of Director of Technical Solutions.  
Hammond will work with the senior technical and support teams to continue to develop and drive the company's Connected Intelligence platform, which will transform the way that facilities management is delivered across the Incentive FM portfolio into highly efficient and operationally excellent assets for its customers.
Hammond joins Incentive FM from JLL where he held the position of Director of Engineering Services. During his tenure at JLL he was responsible for the engineering, energy and technical service delivery to 200 properties on behalf of its client, The Crown Estate. Prior to that Hammond worked as Account Director at ENGIE where he was in charge of the strategic leadership and development of a portfolio of museums across the UK. 
Commenting on his appointment, Hammond said: "Incentive's values of integrity, loyalty and respect align perfectly with my own in both a personal and professional capacity. It's a business that values and cares for its people and has a uniquely personal feel that I've not come across before. Their compassion as a business is matched by its ambition and desire to develop best-in-class solutions for a facilities landscape that is becoming more digitised and intelligence led. The opportunity to lead our Technical Solutions offering is a huge challenge, but is fully invested in by Martin, Bruce and the team so I am 100 per cent sure we have an exciting and innovative future at our fingertips.
"I want our Technical Solutions offering to be the cornerstone of our service delivery. I firmly believe that intelligence led maintenance powered by smart systems and focused analytics is the future of our industry, and I am lucky enough to have been given the opportunity to develop and drive this for an exceptional customer base."
Bruce McDonnell, Incentive FM Managing Director
said: "We are delighted to have Andrew on board. Incentive FM are on the critical path to Net-Zero-Carbon and a strong Technical Solutions department is crucial to achieving this. Andrew's experience with
energy and carbon reduction initiatives will be extremely valuable to our company, enabling us to 
optimise energy efficiency for our customers, to help us create a greener world for future generations."
Six steps to facilities management in the post-pandemic world
As workplaces open up and restrictions lift the role of the FM has become more important than ever.
The challenges presented by the Covid-19 pandemic are now providing a valuable opportunity for FMs to demonstrate their skills and adaptability. Whilst on a practical level FMs are responsible for making buildings safe and comfortable, they are also crucial in attracting people back to the office.
In speaking with industry leaders, it is clear that there are six key areas of focus. Zip has published a white paper which looks at each one, suggesting ways that facilities managers can tackle the complexities and pace of a return to the workplace, whilst demonstrating clear and effective leadership along the way.
To find out more download the white paper here.