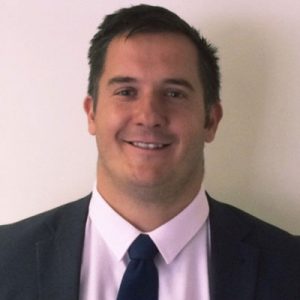 Shaun Wall has been appointed to the role of Operations Director at commercial cleaning specialists, Incentive QAS.  ­­­­
Wall will provide operational support to the business at Board level and will be responsible for managing existing client relationships in line with the company growth strategy.
In addition to operational responsibilities, he will also assist in seeking new business opportunities and mobilising new contract wins, working with the Senior Leadership team and Operations department.
Wall joins the business from Savills Management Resources where he held the position of Regional Shopping Centre Manager.  During his tenure at Savills he was responsible for the management of four shopping centres, with budgets of up to £2 million per centre.
Commenting on his appointment, Wall said: "Initially I was attracted to Incentive QAS because of the company culture and a natural fit with the Executive and Senior Leadership Team.  It's great to work for a company that empowers their staff and allows me to express my creative side through innovation."
Jamie Wright, Managing Director at Incentive QAS added: "We're delighted that Shaun has joined us at Incentive QAS.  We aim to give our clients the experience and feelings of an in-house team with all the business benefits of an outsourced one so it's vital that our Operations team are working together with strong leadership direction."
Last-mile customer engagement isn't out of reach
"Customer engagement" has become a buzzword in the facilities management sector. Typically, it's talked about as something radical and transformative – which can make it sound expensive, intimidating and overwhelming.
While customer engagement can be transformative for service providers, it isn't out of reach. It's the surprisingly simple secret ingredient in your recipe for standing out, streamlining operations and satisfying everyone involved.
Localz has produced a free eBook explaining how you can make the last mile, and the entire day of service, awesome.
To download the eBook click here.