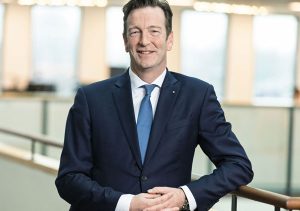 ISS has appointed Andrew Price as its Interim Country Manager for UK and Ireland.
Price  joins the UK and Ireland team with extensive experience within ISS, having first joined in 1995 and latterly holding senior positions in ISS Group, namely Head of Global Key Accounts and most recently Group Chief Commercial Officer.
The appointment comes after Purvin Patel Country Manager of ISS UK and Ireland decided to relocate to India for personal reasons and take up a new challenge in Asia outside of ISS.
The UK Executive Team will be announcing a new Country Manager for UK and Ireland early in 2021 to implement the new oneISS strategy announced by ISS Group CEO, Jacob Aarup-Andersen in December and to drive the UK business forward into the future.
In the meantime, Price will work with the UK and Ireland leadership team through 2021 until the new appointment is made, giving stability and leadership as the team start to deliver the OneISS strategy.
Once the new Country Manager is in place, Price will take up the new role as Head of Strategic Growth, focussing on the long-term commercial value of the Group, ensuring that ISS continue to anticipate and deliver to support customers' strategic objectives.