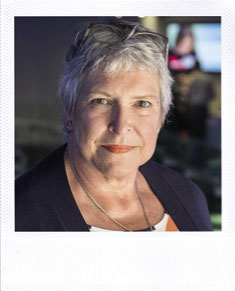 In yesterday's Autumn 2021 Budget, Chancellor Rishi Sunak outlined plans to rebuild the economy and drive growth, committing to investments in skills, public services, infrastructure and innovation. Four days ahead of the crucial COP26 summit, he also provided some detail on how the Government will aim to achieve its longer-term objectives of 'levelling up' and achieving net zero carbon by 2050.
Net zero plans need 'clarity'
Responding to the Budget's net zero measures, IWFM CEO Linda Hausmanis commented: "There are a number of encouraging measures, as well as some disappointing omissions. We are disappointed that the Chancellor has not provided meaningful detail on how the Government will support the built environment sector in achieving net zero carbon emissions by 2050. The Net Zero Strategy and Heat and Buildings Strategy, which were published last week, are similarly lacking in the clarity needed to help our profession to achieve the necessary outcomes.
"Workplace and facilities managers are uniquely placed to play a leading role in delivering national net zero targets, but their critical work is being hampered by a fog of insufficient detail and support. For example, while we welcome the new business rates improvement relief' from 2023 and the new investment relief to encourage businesses to adopt green technologies like solar panels, there doesn't appear to be a joined-up approach – the former doesn't appear to ask for improvements to be 'green'."
Pay & Skills Gap
Hausmanis welcomed progress elsewhere in the Budget to improve pay and tackle skills gaps, especially across the range of initiatives including the Lifetime Skills Guarantee, upscaling Skills Bootcamps, while also reconfirming the upgrade to the FE college estate. However, she feared some of the announcements do not go far enough.
"On pay in particular we welcome the end of the public sector pay freeze and the increase to the National Living Wage which will give lower-paid workers in our sector a much-deserved boost, especially those in cleaning, catering and security who have been on the front-line throughout the pandemic. We're proud to have contributed to the National Living Wage rise by providing evidence to the Low Pay Commission.
"Money for skills and training is always good news, and I would encourage every employer to take advantage of the apprenticeship funding commitment; although with the Government only applying the 'immigration lever' for the new Scale-Up Visa and those deemed 'highly skilled individuals', more will be needed to bridge the skills gap that has widened considerably since Brexit.
"Like many others, our profession increasingly needs people with the technical skills for today and tomorrow, from AI to decarbonisation. But solving this skills crisis and increasing productivity won't happen overnight; it will need the combined efforts of government, business and professional and training bodies. While some progress has already been made towards flexible apprenticeship training models, transitioning to a post-pandemic economy will require even greater flexibility so that all employers could use the levy to upskill their people through training that is more attuned to their needs. We will continue to call for this change in policy – towards a Skills Levy – which we believe would give a massive boost to skills development and productivity across the economy."