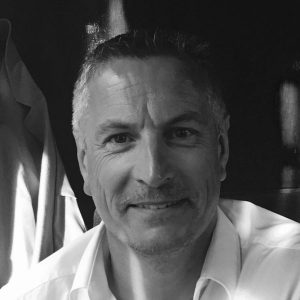 JLL has further bolstered its senior data centres team in the EMEA with the appointment of Mark Heard as Head of Data Centre Projects, EMEA, to lead data centre capital project and development services for clients across the region.
In this newly created role, Heard will work alongside JLL's Data Centre advisory, transactional and facilities management teams to support data centre operators, developers and occupiers with construction and capital works in EMEA.
He brings over 35 years of construction and commissioning experience, having managed major mechanical, electrical, construction, and mission critical projects across EMEA. Heard joins from WBS Construction, where he led the work on a 30MW (megawatts) data centre project in Europe. He was previously Director of Global Construction for Vertiv.
This follows JLL's recent appointments of Tom Glover, Head of Data Centre Transactions, EMEA and Mike Harrington, Head of Data Centre Facilities Management. JLL's data centres team has been expanding its reach across the region as the industry continues unprecedented growth and demand for data centre services rises.
Take-up in Europe's main data centre markets Frankfurt, London, Amsterdam, Paris, and Dublin increased 22 per cent compared with the same point last year, reaching 201.2 MW, with this pace of growth expected to continue for the rest of 2021. JLL forecasts 438 MW of new supply being added to the these markets, a 21 per cent increase in overall market size.
Jonathan Kinsey, Head of Data Centre Services, EMEA, JLL, said: "The well documented acceleration of digitisation, AI, and adoption of cloud technologies, and the impact of the pandemic on how people, communities, industries, and nations communicate and work, are all fuelling the need for more data centres across the globe. The development pipeline is only growing, as well as the need to design and build data centres in a more sustainable way than previously done.
"Mark is a seasoned data centre construction expert who will be instrumental in delivering our unique end-to-end suite of capabilities supporting our clients throughout the data centre lifecycle. I am excited to welcome him to the team."