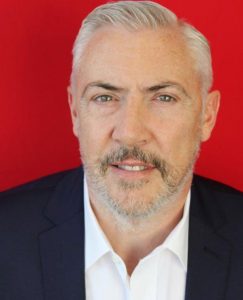 Global real estate advisor, Knight Frank, has appointed Anthony Watson to head a newly expanded PROMISE facilities management business.
PROMISE, the wholly owned subsidiary of Knight Frank LLP which previously provided facilities management and a range of consultancy services for a national portfolio of commercial assets across the UK, will now be amalgamated under a single Management Board. The combined business will have over 300 staff and operate across Knight Frank's network 10 regional offices, sitting alongside Knight Frank's Property Asset Management team.
The new structure will allow Knight Frank's PROMISE business to share expertise and offer the latest technology and property management services across both residential and commercial assets for the first time. The move comes as landlords are increasingly focused on the workplace or residential experience for their occupiers and the levels of customer service they deliver.
Watson will lead PROMISE as Managing Director, having been a Director and Head of Design for Management for commercial assets at Knight Frank since 2016. Watson was a senior manager in the hotel industry before moving into property management.
Speaking about his new role Watson said: "Facilities management today is a much more complex set of services than it has been in the past, with sustainability, flexibility, design for management and customer service all vital parts of a modern FM offering. With the projected growth of PRS and as flexible and remote working becomes standard for office workers, PROMISE will focus on helping landlords to deliver the high-quality services that end users increasingly expect in the digital age. I am looking forward to bringing our fantastic teams from across the Knight Frank business together into an exciting and compelling new offer."
Michael Lewis, Head of Property Asset Management at Knight Frank, commented: "By bringing our residential and commercial experts together into a single PROMISE business we can deliver the very best innovation and services to landlords and their tenants. Real estate has evolved far beyond the bricks and mortar of buildings and is increasingly a people-centric and service led industry, where the end-user experience is everything. Anthony's background in the hotel industry and across property management will bring a unique perspective and allow us to develop and grow our facilities management offer."