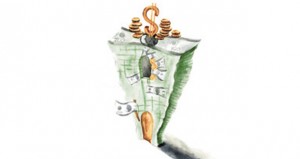 Outsourcing company, Mount Charles, has seen its turnover grow by just over 30 per cent in the Irish market in the last year, with almost €2.5 million in new cleaning and catering contracts won from its Dublin base.
Overall turnover for the Belfast-headquartered business has risen by 20 per cent to £40 million and with employee figures growing to 2,500 in the same period, the company is on track to achieving its ambitious target of £100 million turnover by 2025.
Since establishing a base in Dublin just a year ago, the company has secured over €10 million of new contracts, with recent cleaning contract wins including the Pensions Authority, Housing Agency and St Louis High School adding to a portfolio of high profile Dublin-based contracts comprising the Public Appointments Service, National Aquatic Centre, Abbey Theatre and the prestigious Custom House, home to the Department of Housing, Planning and Local Government.
Trevor Annon, Chairman and founder of Mount Charles said: "We announced our intention to achieve a turnover of £100 million by 2025 to mark our 30th anniversary at the end of 2018; and this latest year on year growth is in line with our forecast and predication that we will achieve this target.
"The Republic of Ireland marketplace is now a key target for us as we continue to develop our Dublin based service delivery and management team. Growing our market share from our Dublin base remains a key priority, and will be a major driver of overall company growth over the next five years, with cleaning and catering services in particular playing a significant role.
"We have increased our infrastructure and focused on strategic talent acquisition, and are now in a very strong position to capitalise on the opportunity to consistently grow our operations in Ireland.
"This latest figure of 30 per cent growth in what is a competitive marketplace is encouraging, and a clear sign that we are bringing an attractive offering to the table, both in terms of value, quality and innovation in our approach."