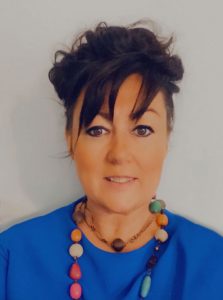 Bidvest Noonan has strengthened its senior management team with the appointment of Sarah Cork as Director of Operations for Security Solutions.
The appointment follows the group's recent investment in a new operating structure that saw the development of separate leadership, operations and support teams for Bidvest Noonan's businesses in Great Britain.
Cork brings a wealth of experience in the security industry, having previously served in senior security roles for many of the UK's largest retail brands. Her deep expertise and experience will enable the business to enhance the service and value delivered to clients in key sectors ranging from corporate to retail.
Speaking about her new appointment Cork said: "This is a very exciting time to be part of Bidvest Noonan. I am pleased to have joined such a skilled and talented team, and I'm looking forward to working with my new colleagues. I know that our team has all the skills and resources needed to achieve our ambitious plans and I'm looking forward to helping Bidvest Noonan to continue building on its success."
Managing Director, Eddie Ingram commentedd: "I'm delighted to welcome Sarah to our team. This appointment is an important investment in our business. Sarah's expertise and passion in providing first-class security to clients will help us to pursue our growth strategy and drive innovation.
Bidvest Noonan has undergone a period of exceptional growth, which saw the group's annual revenue exceed £700 million. 
Last-mile customer engagement isn't out of reach
"Customer engagement" has become a buzzword in the facilities management sector. Typically, it's talked about as something radical and transformative – which can make it sound expensive, intimidating and overwhelming.
While customer engagement can be transformative for service providers, it isn't out of reach. It's the surprisingly simple secret ingredient in your recipe for standing out, streamlining operations and satisfying everyone involved.
Localz has produced a free eBook explaining how you can make the last mile, and the entire day of service, awesome.
To download the eBook click here.