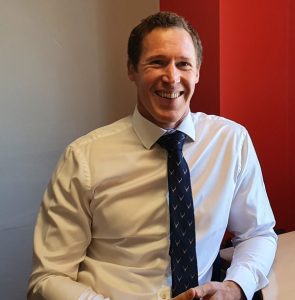 Facilities Management specialist Boden Group has promoted Andrew Beagley to the role of Managing Director.
Formerly the company's Commercial Director, Beagley takes over the role from founder Steve Boden who is moving to Group Chairman.
Beagley joined Boden Group in 2014 as a Quantity Surveyor in the Construction division whilst also being actively involved with the commercial development of the group. During this period, he developed opportunities for substantial growth leading to promotion to Group Commercial Manager and with the resulting success of the MOD contract lead by Beagley, the Group expanded significantly. Subsequently promoted to Commercial Director, Beagley led the opening of the Amesbury office, expanding the group's customer base across Wiltshire and Dorset.
Commenting on his new role, Beagley said: "Since joining Boden Group I have adapted my approach to one that is more client focused and service driven, consciously evolving with the changes in the industry. I am constantly working on this balance with not only clients but also employees. My genuine belief is that it's the team that makes a business function, not the individual.
"As Managing Director, I will continue to push the business forward, developing our 'constant improvement' culture. Boden Group has the potential to expand even further, I want to lead and be part of an organisation that is constantly questioning why we do what we do and striving to improve."
Boden Group includes mechanical & electrical, fire & security and construction divisions in addition to its core FM operations.