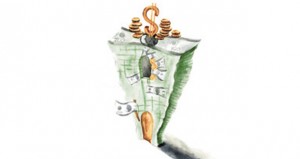 The commercial services division of Norse has added over £1 million of new business across its operating divisions and local authority partnerships in its third quarter.
Highlights of the quarter's growth include new business to the tune of £62k of Environmental Services, £42k of Total Facilities Management agreements, and £19k of Building Maintenance. The Group's Waste Services division was re-awarded over £154k worth of annual contracts and added a further £100k of new business in the month.
Norse Catering was re-awarded contracts to the value of £170k, and three of the Group's partnerships with local authorities, Barnsley Norse, Norse South East and Suffolk Coastal Norse jointly added more than £265k of new business.
Sales Director, Geoff Tucker, said: "Despite continued pressure on investment related to Brexit uncertainty, we have continued to show commercial resilience and sustainable growth,".
"It is reassuring that our across our commercial divisions and in our long-term local authority partnerships we are continuing to perform well, providing stability for our workforce, suppliers, clients and partners alike."
The group is set to announce a number of new local authority partnership agreements over the coming months.