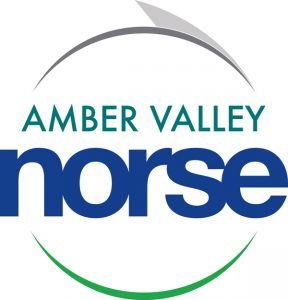 The Norse Group has secured a new waste service deal across Derbyshire's largest district council, Amber Valley, which has a population of more than 126,000 people.
The new long-term partnership will go live on June 27 from its new depot based in Amber Valley, with around 50 staff ftransferring to Norse from current contractor Veolia.
Norse will acquire a fleet of around 21 new refuse vehicles to service the contract, which also includes green waste and recyclable collections.
The deal means Norse will soon be providing domestic refuse collection services for more than a million residents in areas, including East Suffolk, Great Yarmouth, Wellingborough, Havant, Daventry, East Hampshire and Medway.
Norse took over responsibility for refuse collection in Daventry in June 2018 in a 10-year agreement worth £50 million, which has already resulted in a big increase in recycling rates.
Justin Galliford, Norse Commercial Services Chief Operating Officer, said: "We have a proven track record of success in the waste collection arena, where we have shown we can deliver a very efficient and effective service for partnering authorities. I am confident we can build on this success and make further gains in this increasingly important field in the year ahead."
Norse, which is 100 per cent owned by Norfolk County Council, provides a range of services in England and Wales including facilities management, property services and residential care homes and employs more than 10,000 people.
Your free ticket to Facilities Show 2020
Join 12,000+ of your FM peers from across the world at ExCeL London on 08-10 September. Bring the team and boost your CPD, your skills and your career with seminars and workshops at the only IWFM- supported exhibition. Test, trial and source smart solutions across technology, cleaning, FM services, waste and energy management; and meet a host of suppliers for new business collaborations. Your ticket also gives you free access to co-located shows to boost your specialisms across wellbeing, smart buildings, fire, security and health & safety.