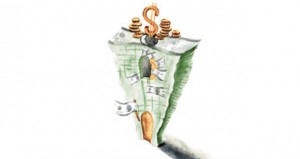 Restore plc which provides records management and office relocation services has completed its acquisition of Caerphilly-headquartered PHS Data Solutions from Personnel Hygiene Services Limited.
PHS is the second-largest provider of document shredding services in the UK and operates records management and document scanning businesses.
The acquisition which both companies anticipated to be completed by the end of August 2016 for a sum £83.1 million following the announcement of a proposed sale on 20 July 2016, involves the company's three data solutions businesses PHS DataShred, PHS Records Management and Capital Capture.
In its initial announcement, Restore said the deal would boost its position in the document shredding segment in the UK and increase its presence further in records management.
Restore chief executive Charles Skinner said:
"The acquisition of PHS Data Solutions is a further significant step in our strategy of consolidation and provides a compelling opportunity to combine with a business of scale whose activities are all core to Restore.
"It will transform our shredding activities to make Restore the second largest operator in an attractive market and provides scope to realise synergies in records management and document scanning. PHS Data Solutions and Restore are an excellent strategic fit whose combination we are confident will drive increased returns for Restore's shareholders."