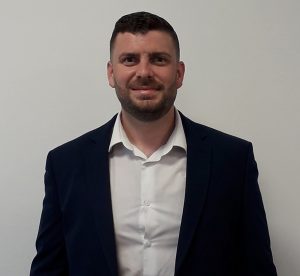 Mechanical and electrical building services provider J S Wright has promoted Richard Pendleton to the position of Associate Contracts Director.
The promotion follows the continued expansion of the 130-year-old Birmingham-based company which now operates across the UK as a £55 million business with more than 190 employees.
Based at J S Wright's central London office, Pendleton was previously Senior Electrical Project Manager responsible for overseeing major contracts for the residential Silk District in Whitechapel, the Arena Central mixed-use scheme in Birmingham, and a new student accommodation building in Exeter.
Reporting directly to National Electrical Contracts Director Paul Featherston, Pendleton will help deliver all solus electrical contracts and the electrical element of combined M&E contracts working alongside Birmingham-based Associate Mechanical Contracts Director Matt Coy.
With more than 15 years' experience in electrical project management, the former apprentice rose to electrical technical officer with a rail infrastructure provider, and went on to work as contracts director to M&E contractors across London and the South East, before joining J S Wright in 2019.
His previous credits include managing the installation of electrical services for a new building and energy centre for broadcaster Sky, and similarly for Bond Street station as part of the Crossrail construction project.
Phil Leech, J S Wright Managing Director, said: "Richard's promotion is part of a natural progression for those that show outstanding team leadership skills and are committed to upholding our values of quality, integrity and collaboration.
"I have every confidence that our mechanical and electrical business growth and service delivery will go from strength to strength under the new team."
Pendleton said: "I am delighted to be given this opportunity within such a progressive and successful company and look forward to seeking new contract opportunities as well as satisfying a growing order book."
Founded in Birmingham in 1890, J S Wright designs, manufactures, and installs mechanical and electrical services for the hotel, residential, social housing, student accommodation, leisure and commercial sectors from offices in Aston and central London. The company launched a residential maintenance company, Wright Maintenance, last year serving property managers and homeowners across London.