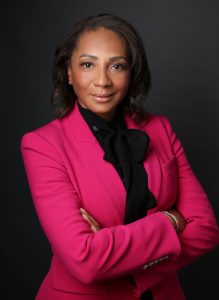 The end-to-end waste management, treatment and recycling company has announced the appointment of Niteese Lenton as Chief Financial Officer.
Lenton brings with her a wealth of relevant experience and knowledge with over 20 years' financial management experience in the automotive and logistics sectors. She has been Finance Director for Ford Motor Company Middle East & Africa and, more recently, served as Deputy Group CFO at Tristar Transport, an integrated energy logistics company based in Dubai, where she was responsible for the management of the finance team.
In her new role at Averda, Lenton will be responsible for strengthening the finance function and supporting the strong pipeline of business development opportunities that exist across the markets in which the company operates. She will also help manage deployment of the $45 million investment loan recently secured from the U.S. International Development Finance Corporation (DFC) for the construction and development of new recycling facilities, as well as providing additional operational working capital for other sustainability initiatives already underway.
Speaking about her new appointment Lenton said: "I am delighted to be joining Averda's finance team at an exciting time for the business, as it attracts new funding to drive its sustainability initiatives across the countries in which it operates. The importance Averda places on circularity and sustainability aligns closely with my personal ethos and is one of the reasons I am so keen to join the group. I look forward to starting this new role and working closely with the finance team as well as other key internal and external stakeholders."
Malek Sukkar, Averda CEO, added: "Niteese's past experience of financial management in multinational corporations with a presence in many of our countries of operation makes her an excellent candidate for the role as CFO at Averda, and one that I am certain she will excel at given her past achievements. I would like to thank Samir Sharma, our current CFO, for his invaluable contribution to the success of Averda over the past four years and wish him all the best in his next endeavour."
Only 6 days to go!
Your free ticket to Facilities Show 2022
Join thousands of your FM peers from across the world at ExCeL London on 17-19 May.
Bring the team and boost your CPD, your skills and your career with seminars and workshops. Test, trial and source smart solutions across technology, cleaning, FM services, waste and energy management; and meet a host of suppliers for new business collaborations.
5 Shows. 1 ticket.
Your free ticket to Facilities Show gives you unlimited access to four other co-located events, meaning you have a unique opportunity to enhance your facilities management strategy with products and solutions from across facilities management, security, fire protection & prevention, intelligent buildings and health & safety.