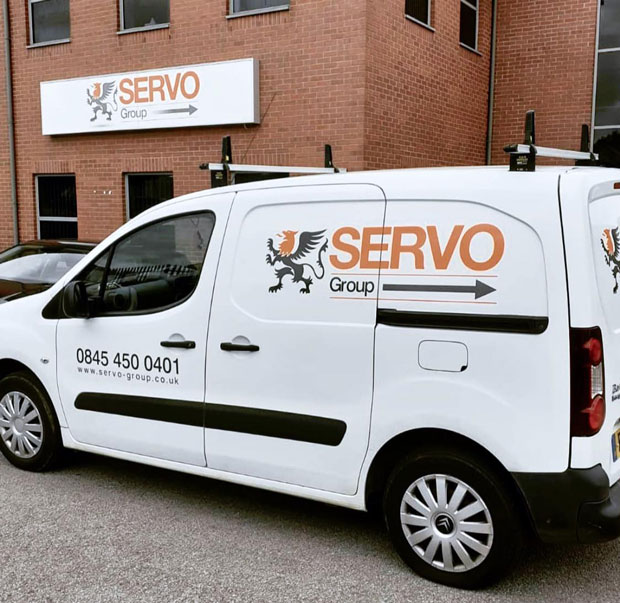 Leeds-based multi-service provider, Servo Group, has won a contract with newly formed Confederation Primary Care Property (CPCP) to provide facilities management services into GP practices in Leeds, which will create 100 new jobs in the city.
Servo Group, which provides full FM services, S.I.A licensed manned guarding, CCTV, vetted and screened rail labour, property management and construction services, has been awarded the prestigious partnership, due to its quality  comprehensive service offering great value for money for GP's across the city.
Servo won an eight-way tender process, headed up by recently appointed FM Director Martine Harney, to provide facilities management services to practices across Leeds.
Servo will be providing planned and reactive maintenance, cleaning, waste management, grounds works, refurbs and security services to all the surgeries across the city. Part of the reason the firm was selected was its environmentally-friendly processes which will streamline the way the practices are run – making them greener and more cost-effective along with the compliance procedures demonstrated through tender.
Martine Harney, FM Director at Servo said: "This contract win is a real coup for Servo – we're thrilled to have won it, and to be creating a further 100 jobs in Leeds, at such an economically challenging time. The environmental and cost-saving benefits will be enormous too, which is paramount at the moment in the middle of the current pandemic. Ultimately more patients will be cared for because of the streamlined measures we are to put in place."
Despite the current Covid-19 crisis, Servo Group has continued to flourish this year, taking its projected annual turnover to £12 million, just six years after its inception, and taking on a further five new head office employees. The firm has picked up a host of new contracts to add to its ever-growing portfolio.
Servo Group already has over 600 operatives working nationwide across its divisions, which will be boosted by this latest wave of job creation in Leeds from the CPCP contract.
Harney went on to say: "This is a major win for us, which is testament to the hard work of all our team and the fantastic reputation that Servo is gaining year-on-year. We are honoured to be able help to streamline processes for practices at such a crucial and challenging time."
Servo, which has offices in Leeds and London already boasts an impressive client list which includes high profile clients such as National Rail, Keir, GMI, Buckingham Group and Balfour Beatty. It recently launched an eco-friendly alternative to bricks and mortar on some of its major rail, housing and highway projects, and last year it invested £150,000 into expanding its sub-divisions on Gelderd Road to facilitate the company's fast growth.
The operative roles created by this contract win will be across all the company's facilities management, security, maintenance and cleaning divisions and all in Leeds.