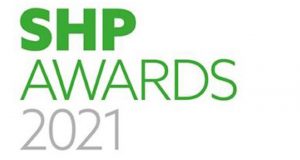 The last two years has seen the role of health and safety at work move into new heights of importance, with many in FM at the forefront of stepping up to the challenge. Whether by instigating more rigorous cleaning regimes, protecting the health of staff in the front line of the pandemic or safeguarding the mental health of displaced office workers, health and safety professionals have played a crucial role.
The SHP Awards have been designed to give those involved in the sector an exciting annual opportunity to celebrate the achievements of the brightest and most passionate health & safety professionals – an extremely powerful platform for recognising diversity of success.
For anyone who is worried they've missed the deadline, to give you enough time to enter or nominate a potential winner, the deadline has been extended to Friday 5 November.
Running this year in collaboration with global HSEQ talent experts Shirley Parsons, the awards are free to enter, with three main categories:
SHP Rising Star Awards, celebrating the most talented under 30s;
SHP Most Influential Awards, recognising the individuals leading the profession;
SHP Trailblazer Awards, highlighting positive efforts to make a difference, whether in health and safety or in workplace wellbeing.
2021 sees the return of the Rising Star International award, to recognise the incredible efforts young practitioners have made across the globe to forge new paths and make a positive difference. This award sits alongside Rising Star UK, Rising Star in Construction and Rising Star in Manufacturing.
Judging your entry will be some of the leading names from the health and safety profession, including: John Green, Vice -President Global HSE, SNC-Lavalin; James Pomeroy, former Global, Health, Safety, Environment and Security Director, Lloyd's Register; Anna Keen, Founding Director, Acre Frameworks; Andrew Berrie – Mental Health at Work – National Lead – Mind; and Ian Hart, Editor, SHP among many others.
Winning means you'll get your name in lights on the SHP website, showcasing your success and your achievements to 800,000+ annual visitors, with wide coverage across social media.
And for those under 30, winning a SHP Rising Star Award is a fantastic way to boost your career and promote yourself to the wider community.
You have until Friday 5 November to enter, so get started today.
Finalists and winners will be announced in early December, with trophies for the winners and a bespoke personal RoTI assessment from Shirley Parsons for winners and finalists alike.
www.shponline.co.uk/shp-awards/shp-awards/
https://www.shponline.co.uk/shp-awards/a-helpful-guide-to-entering-the-shp-awards/