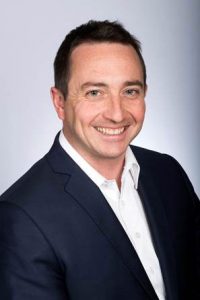 The testing, inspection and compliance services provider has appointed Nicolas Detchepare as its new CEO.
With a turnover of £140 million and over 1,700 employees, the UK is the second most important geographical platform in the SOCOTEC Group after France. The appointment of Detchepare aligns with the Group's ambition to become the leading trusted third party in testing inspection and certification in the construction and infrastructure sectors.
A graduate of the Ecole Centrale de Nantes, with a master's degree from HEC Paris and an MBA from INSEAD, Detchepare joined SOCOTEC in 2016, bringing with him experience in operations management and consultancy from Strategy& – the global strategy consulting team at PwC – and Alix Partners. He has managed the Equipment and Industry activity on behalf of SOCOTEC in France for the past four years and is a member of the management board of the SOCOTEC Group.
Commenting on his new appointment, Detchepare said: "I am delighted to join SOCOTEC UK and be part of the future of the company. The company has proven its resilience in these challenging times, delivering high standards of quality and service to its clients, something which I believe to be fundamental. Infrastructure, construction, compliance and the built environment are core to our business, and with a greater focus on safety, the sustainability of buildings and infrastructure, we will work together to help support our clients as they meet this critical challenge."
Detchepare takes over from current CEO, Ian Sparks, who is retiring having successfully managed the company for the last eight years.